Rednecks will DIY boats out of anything
The reality is that if a Redneck wants to go fishing or get out on the water but doesn't have a real boat, they will do what they do best. Redneck the shit out of the problem. These DIY boats are a prime example of this.
Given some parts, some tools and some time, Rednecks will figure out how to make damn near anything float.
Truck bed boat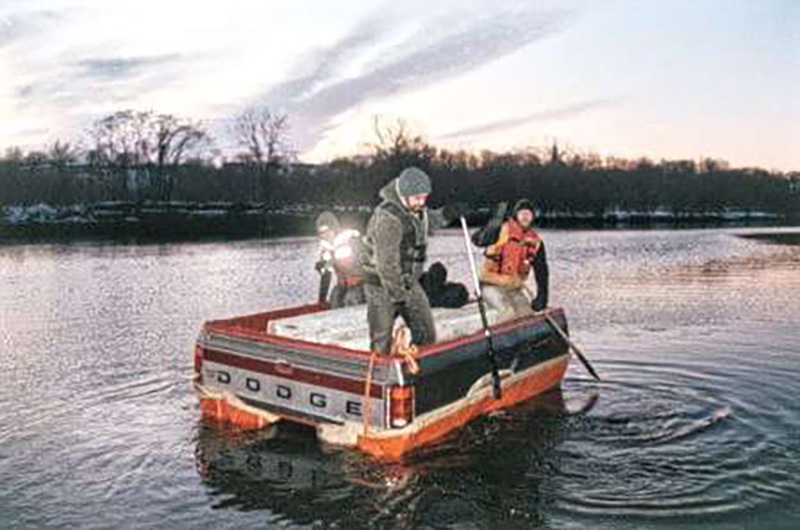 That old truck doesn't run anymore? Shit, why not turn it into a boat? Some foam, a couple buddies and some oars and you are on the water! Have to say that these boys really should have taken it one step further and cut in a space for an outboard. Rowing this beast does not look like fun.
Rednecks are worldwide
Rednecks are Rednecks the world over. It is not race specific by any means! As evidence, I present this supremely DIY jet boat. From what I can see we have one blue drum, a couple of PVC tubes, and a water pump for propulsion. I have to give this guy an A+ for creativity and Redneck engineering.
DIY cabin cruiser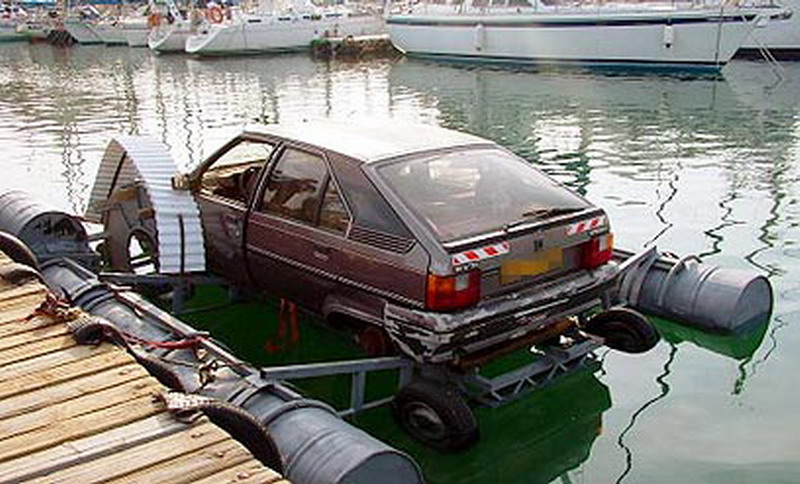 Maybe you want to impress your lady friends with a cruise in your yacht. But you don't have a yacht you say. I bet you have an old, dead car in the field. Strip that out, coat the bottom with 20 cans of Flex-Seal, and strap some pontoons to it and you are good to go! I particularly love how they left the stickers on the back from the cops tagged it to get towed.
DIY pontoon boat
Possibly the best of the DIY boats that I've seen, this one seems relatively functional and the least likely to kill you. These boys have thought of pretty much everything, right down to the fire extinguisher and the radio strapped to the front rail. I just wonder if they were extra smart and bolted those chairs down?
DIY floating picnic table
Leave it to a fat guy wearing an "I beat anorexia" t-shirt to build a floating picnic table. This thing only looks moderately like a death trap. Plus I don't see any room for coolers or a place for an umbrella.
A living room on the water
While I fully applaud the repurposing of their mom's old couch for this DIY boat build, I'm seeing a complete lack of cup holders and places to put snacks for while you are waiting for the fish to bite.
Sketchy DIY pontoon boat
Ranking at the top of the list for DIY boats that will leave you swimming in the middle of the lake, is this lawn chair special. Some bungee cords, a lawn chair, some salvaged lumber and an electric trolling motor are a bit too few parts for me to feel confident taking out fishing. But I guess he was desperate to get away from his nagging wife!