Christmas Is Coming What Are You Getting Your Guy?
Christmas is fast approaching and you still haven't gotten that guy you sort of like anything cool and you don't want to get some generic crap like most people do.  Here is a list of cool Christmas gifts for real men that any guy with hair on his chest and grit in his belly would love to get. Anyone out there that is paying attention, take a hint!  These are of course themed for real men that go out and do things like fishing, hiking, wrestling bears and the like.  No argyle sweaters, trendy hipster crap or wussy guy stuff is allowed around here.
All of these can be found on Amazon, because I know you will have put off shopping for your outdoors guy until the last minute. I know I put my shopping off until the last minute…
Gifts For Real Men #1
LoopRope for Transporting Fishing Rods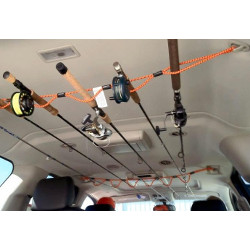 Does the guy you like go fishing?  Likely he will have same problem I do then, and that is where to store the most expensive part of the outing not counting the vehicles, namely the rods and reels.  If they are old clunkers you can just toss them in the back of the truck or in the boat.  However, if your guy has spend $500 on a rod and reel combo it probably makes him cry to do that.  The LoopRope is really similar to an idea that I cooked up but never  built for holding rods on the ceiling of my van or suspend in the boat.

Check LoopRope Prices On Amazon
Gifts For Real Men #2
64oz Stainless Steel Drink Tank Growlers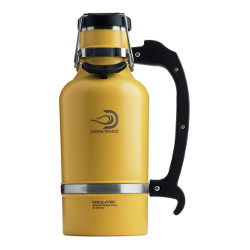 If your guy likes beer, and lets face it, they had better if they are a real guy, then a wimpy 12oz bottle isn't going to cut it.  But what do you do about keeping that man size jug of beer cold and carbonated on the way home from the brewery?  The Drink Tank solves that in a manly way.  It is a stainless steel growler that doubles as a man size beer mug, no sharing needed.

The claim is that it can keep a fresh load of beer cold for 12 hours, but no man would let that happen anyway, so the point is moot.  Ditch the fragile glass growlers and get your guy the present of a real growler for Christmas that will keep his favorite brew cold and make it easy to drink at the same time.
Gifts For Real Men #3
The Leatherman Skeletool CX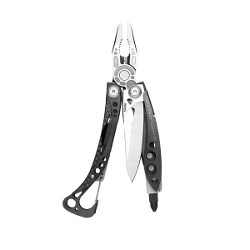 Just as a hint, if you are buying a gifts for real men then you can never go wrong with knives. Guys like tool and weapons and knives hit both those categories. Leaning more towards the tool side and less on the "I'm going to kill a bear with just my knife" side of thing is the complete line of Leatherman tools.

If your guy is in a pinch without his full tool kit (it happens) then a leatherman is just the thing to have on hand. I always have my close by and it has come in more than handy on several occasions.  The Skeletool line is small enough to carry, but still beefy enough to get some real work done. If your guy doesn't have one, get one for him now!

Check Leatherman Skeletool C X  Prices On Amazon
Gifts for Real Men #4
Sunway P25C Tactical Flashlight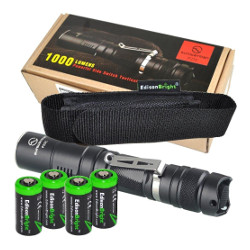 Guys have to do things in the dark. We crawl down holes, up in attics, look for thing under couches and beds, go fishing at 3am and have to "go down and take a look" when something goes bump in the night.  Most of it we hate because we can't see shit. You can give your guy the gift of happy and illumination with an awesome flashlight. Not any wussy one off the shelf at Walmart, but one that when we hit the button makes it look like the light of God has shone down on the scene.

Your standard flashlight will put out 50-150 lumens. This bad boy will crank out a full 1000lm.Most high powered flashlights use special batteries because you can't be awesome with a AA battery. Sufficient maybe, but never awesome. I suggest you combo this flashlight with the rechargeable 18650 batteries and charger.  One thing is for sure, now when he has to go into the dark looking for something for you, he will be able to find it!

Sunway P25C Flashlight Prices On Amazon
Gift For Real Men #5
Stanley Coffee Mug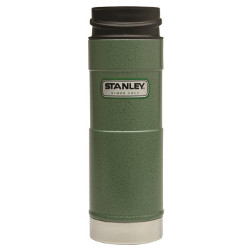 Now not all guys like coffee. I don't know many, but there are some. That being said, there is nothing that pisses us off more in the morning than to pour a nice hot cup of caffeinated love into our cup, load up all the things we need, hit the road and then take a sip of coffee that is as cold as our last girlfriend.  Solve that problem by getting your guy a really well insulated travel mug.

The Stanley Travel Mug is your best bet at keeping that coffee warm as he heads out into the predawn to go to work or go fishing. Now, it does only hold 16oz. which is enough for most normal people.  But if your guy really likes his hot coffee and will need to reload, you might check out the old school Stanley Thermos. Up to 2 quarts of blistering hot coffee will be at his disposal for up to 24 hours. SERIOUSLY!

Shop Stanley Travel Mugs On Amazon
There you have it, 5 gifts that any real man would love to get. Have a comment or have a gift we should have included here? Post a comment below and let us know.